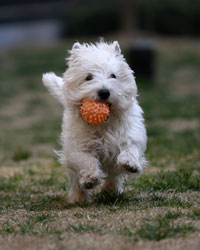 Every October, we start our fundraising campaign to raise money for the Farley Foundation.    Don't know what the Farley Foundation is?   The Farley Foundation was established by the Ontario Veterinary Medical Association (OVMA) in 2001, to assist pet owners with low incomes. The Foundation assists people in need by subsidizing the cost of necessary (non-elective) veterinary care for the pets that mean the world to them.
Who is qualified to receive Farley?
In order to qualify for funding, pet owners must:
Be otherwise unable to pay for needed veterinary care for their pet;
Be a current client of an eligible Ontario veterinary hospital*; and
Fall into one of the following five categories;
Seniors
Receiving the Federal Guaranteed Income Supplement (GIS)
Disabled individuals
Receiving the Ontario Disability Support Payment (ODSP), orThe Canada Pension Plan Disability Payment (CPP Disability)
Participants of OVMA's SafePet Program
Women at risk of abuse who are entering a registered women's shelter in Ontario, and who are participating in

OVMA's SafePet Program

.
Participants of Ontario Works
Individuals receiving financial assistance through the Ontario Works program.
The foundation also provides funding to subsidize the cost of veterinary care for pets owned by the following types of facilities in Ontario:
Supportive Housing – For seniors who require minimal to moderate levels of personal care and support to live independently.
Retirement Homes – Privately owned rental accommodations for seniors who require minimal to moderate levels of personal care and support to live independently.
Long-term Care Homes – Designed for people who need the availability of 24-hour nursing care, supervision or higher levels of personal care.
How much does Farley cover?
The foundation subsidizes up to 100% of the cost of care, to a maximum of $1,000 per pet or pet owner per year. The veterinary practice providing treatment may provide an additional subsidy to help offset the cost of treatment, where needed.  NOTE:   Farley can only be used for non-elective veterinary care (i.e. used for sick or injured pets not vaccination etc).
How do I apply for Farley?
Each veterinary clinic is given a very limited amount of funding per year.  In order to request any funding an established relationship with the clinic is needed (you and your pet have been to the clinic before for care).  If the clinic has any funds available, the staff will check to ensure you qualify for funding with the Farley organization.
To apply you need to contact your regular veterinarian to discuss funding with them. If funds are still available, and you meet all the qualifications, you will be required to submit some paperwork regarding your finances to the Farley foundation.  This is done through your veterinary clinic.
How can I help?
The Farley Foundation is a registered charity that is committed to ensuring that most of the money we raise goes directly towards the veterinary care of pets.  The Farley Foundation is generously administered by the Ontario Veterinary Medical Association (OVMA). This relationship keeps the cost of administering the program to a minimum.
Charitable giving tax receipts are issued for donations of $15 or more. In addition to making a donation, there are many ways to support the Foundation, such as:
Make a donation in someone's name- Give a special gift to an animal lover by making a donation in their name. They will recieve a special thank-you card from the Farley Foundation.

Make a donation in memory of someone special- Honour the memory of a person or pet who has passed away with a donation to the Farley Foundation. Memorial service donation cards are also available for those who would like to donate to the Farley Foundation in lieu of flowers.

Support one of our

Farley Foundation Events

Purchase a

Farley Foundation License Plate

Purchase

Farley Foundation Holiday Cards

Purchase

a plush Farley toy

Remember the Farley Foundation in your

Estate Planning

.
Care by Share-ing (give a

gift of shares or securities

).

Donate/recycle your old vehicle

and get a charitable tax receipt.
Please visit their website to donate or for further information at http://www.farleyfoundation.org/support_farley/index.html